Tom "tomu" Wollenberg
---
SMALL SUMMARY
Tom Wollenberg´s passion is painting and the design of art objects. He was born in 1989 in Neubrandenburg, Germany. Even before his training as a media designer, he traveled as a volunteer in india, where he found his passion for different cultures. It was around this time, when he realized how important it is, to give up inherited concepts to embrace new ideas. This allowed him to broaden his prespective on art and life itself. In 2012 he completed his education and continued his journey through Asia, which sparked his interest through its rich and diverse cultures. Often far east asian influences find their way into his art by many means. Be it material, like the use of calligraphic "Fude" brushes, ink or via his distinct techniques when guiding brush and spatial knife across the canvas.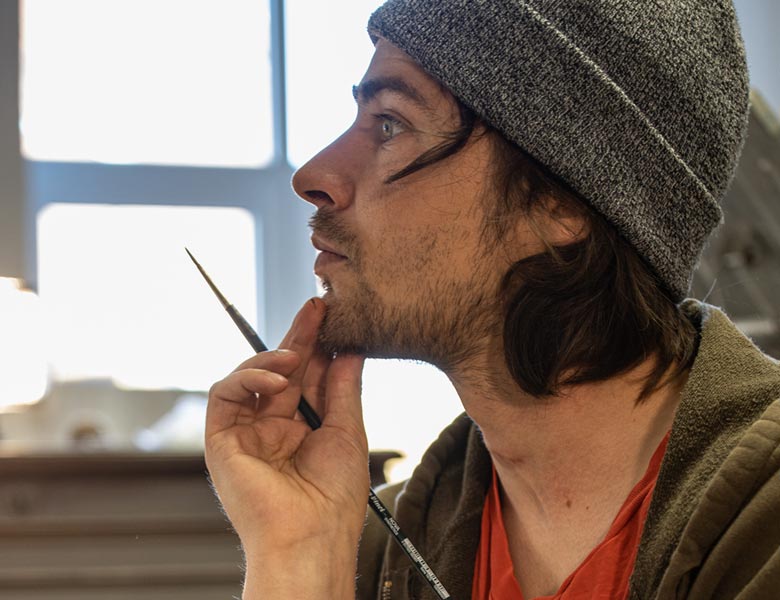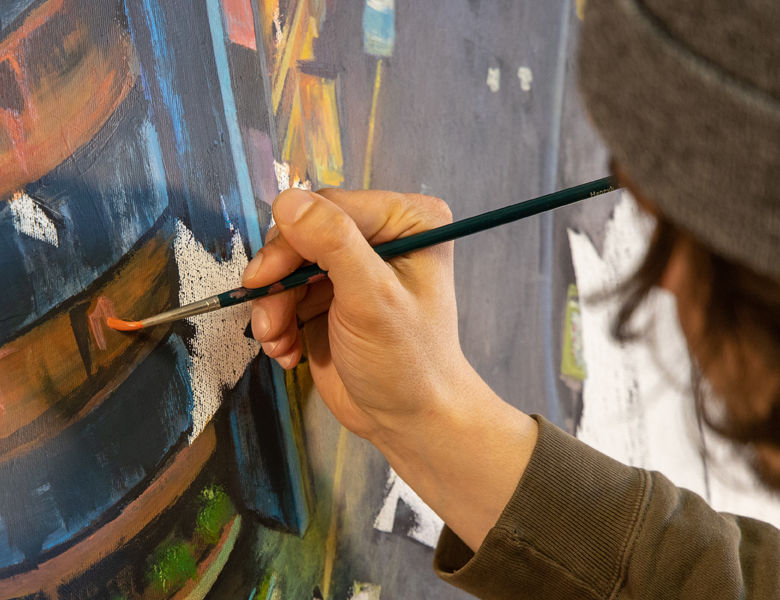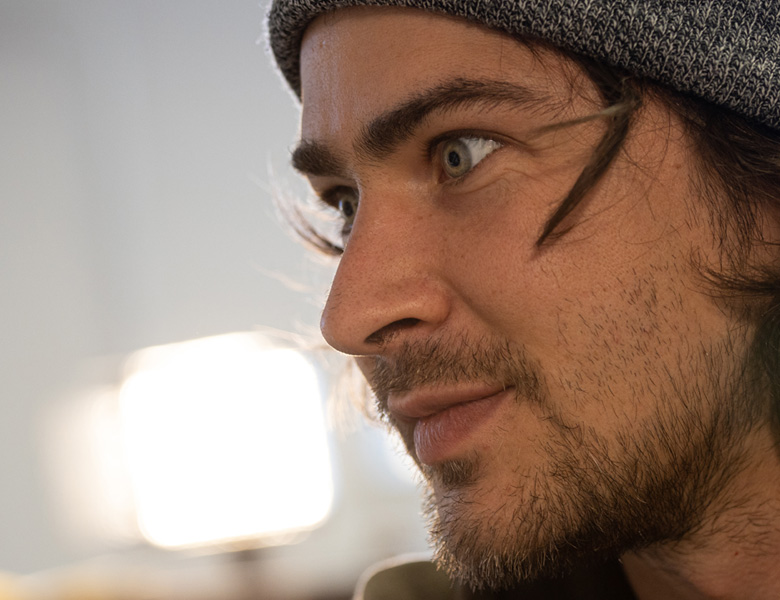 A FEW WORDS

ABOUT ME

AND MY MATERIALS
"I love to work with different media. Be it oil colors or acrylics, ink, pastel or charcoal. I think that we shouldn't limit our possibilities by a prefered choice of materials.
Instead we should experiment with what we encounter on our journey through art. Only this way we can develop different techniques and styles. In the end all these experiences join together and gives offspring to what is hidden inside of every individual."
READ SOME

REVIEWS

OF MY WORK
當越來越相信這世界與自己時,在白天時我們會看見蝴蝶穿越海洋, 我們能從黑夜裡聽見海,讓魚看見她們正讀的月,而太陽就這麼撒下 來了。 當不斷剖析存在記憶,像不斷在流沙中蓋城堡,沒有盡頭。 不過熱情與作夢的自由權,不知為何擁有,但感受深刻,因此著迷, 甚至迷戀。 生而固執,好像是種優點。 Tom是我在去年十一月認識的一位藝術家以及不可或缺的好夥伴。
---

紀人豪
, Taiwan
To whom it may concern, Tom Wollenberg whom I met in Neubrandenburg / Germany is a very talented prolific artist who is combining his European heritage with years of life experience and traveling in Asia in his artistic work. I spent 30 years as an artist in New York and have seen many different approaches to create art. In my opinion Tom Wollenberg is unique and I expect great art coming from his hands.
---

Guenter Knop
, Germany